Revue by Ausbusiness



Title:
Scrub Your Back Easy
Uniback Backbuddy – Back Cleanser – Scrubber For Shower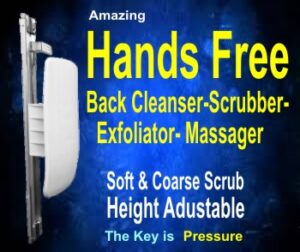 For those who are tired of constantly struggling with those spots on their back that are difficult to reach should consider the great accessory for the shower, the Uniback Backbuddy. For those who are not familiar with this fantastic new style of back scrubber, here is a review of the Uniback Backbuddy.
The Uniback Backbuddy is a special product that you mount inside of your shower. You can easily slide it on there or to make it a more permanent fixture one could install it with a couple of screws. You can install it to whatever height you need to reach all the parts of your back that you would normally have a hard time reaching. The Uniback Backbuddy is the elite back scrubber for many reasons. One of the most important reasons is because of the special cloth it uses.
This special cloth that is on the Uniback Backbuddy is two-sided. The first side is a softer side which is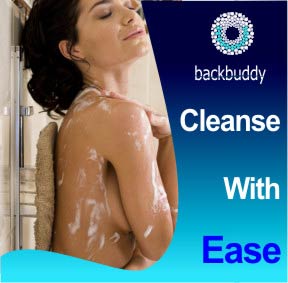 great for those with sensitive skin or who want a gentle cleansing or mild exfoliation. For those who need a deeper cleaning or a more aggressive exfoliation there is another side that is made out of rougher material. This cloth is easy to put on as well as easy to take off. Many people enjoy using it as a regular wash cloth to clean the rest of their body. It is easy to clean this special cloth and it is made out of very durable material that is not prone to fray. This cloth also features an elastic back which ensures that it will stay fastened as one cleans their back.
Besides being the perfect way to clean your back, it also the ideal product for those who want to pamper themselves. This cloth provides one with the best way to get a great back rub as well as the above mentioned exfoliation. Exfoliation is imperative for those who are looking to get fresh, younger looking skin. It works in a way of getting rid of the dead skin cells that leave our skin looking dull and aged.
The Uniback Backbuddy is great for men, women, teens or anyone who is looking for an all over clean. No matter if you have dry skin or oily skin it is safe to use. After using it for a couple of weeks you will begin to notice your skin starts to feel softer and will be less prone to breakouts. With so many benefits it is easy to see how the Uniback Backbuddy is being added to so many showers and bathrooms!