Uniback – so simple to use.
The human body simply wasn't designed to reach its own back, so we invented the Uniback back cleanser, and made your world a whole lot easier.
Learn how simple it is to adjust Uniback to your specific needs.
Open the lever, slide main plate up or down to required height.

Close the lever and lock into position.

Wet cloth and add soap if desired. If you wish take cloth off and use as a wash-cloth for prewashing.

Mount double sided cloth onto the main plate, choosing your preference of soft or coarse exfoliation.

Stand with back to the device and move body over and around the main plate to exfoliate and pamper your back
Adjusting the height

that suits you is a breeze.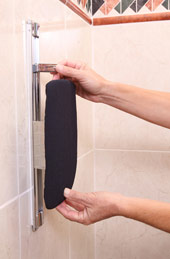 Open leaver

Adjust height
Lock position (Note: lock position gently)

Quick and easy Installation
NO tools required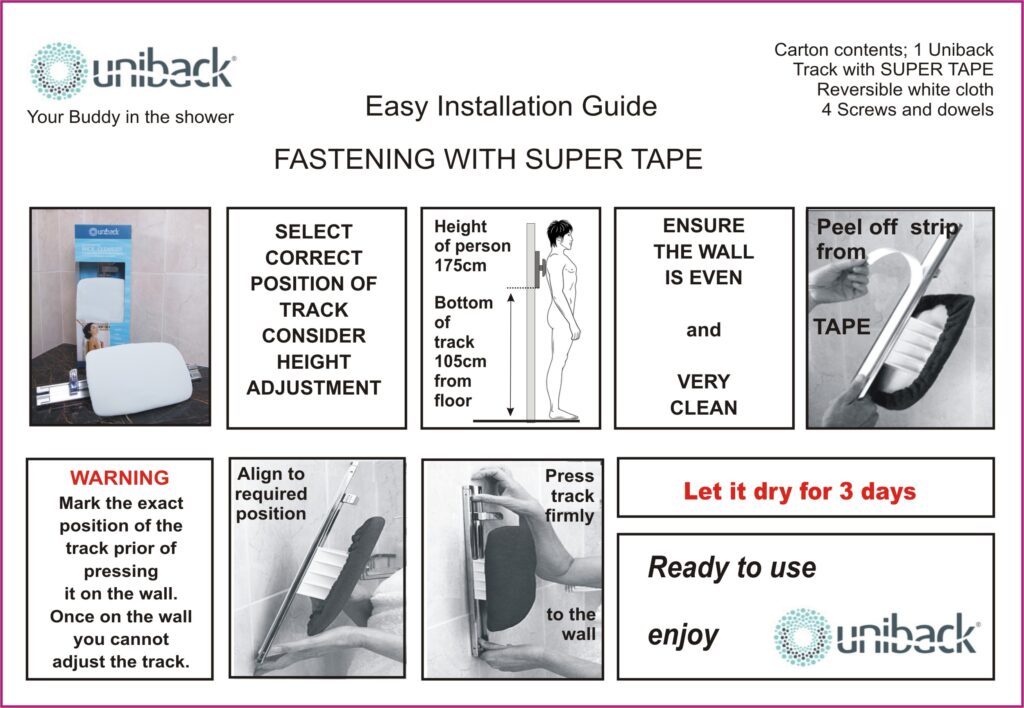 Tell your friends