Hands Free
Uniback Exfoliating – massaging
Back Scrubber
Amazing – Exclusive – Practical

Look after your Health & Well being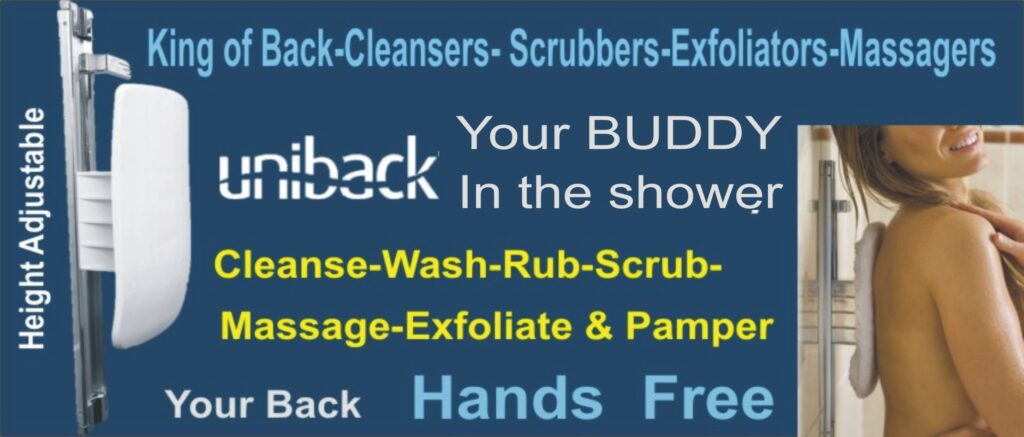 Uniback is the only truly effective way to cleanse every part of your back yourself.
You can wash, exfoliate, scrub, and massage your back without having to use your hands.
Uniback is an essential shower accessory
Uniback can easily be adjusted to your size and shape. Simply position your back against Uniback, move forward and back, up and down for a sensational clean.

Pressure is the Key

Blissful cleansing is only a Uniback away
The ultimate in bathroom ideas the wall-mounted Uniback is an awesome
multi-functional bathroom accessory