Back Buddy a Revolutionary Invention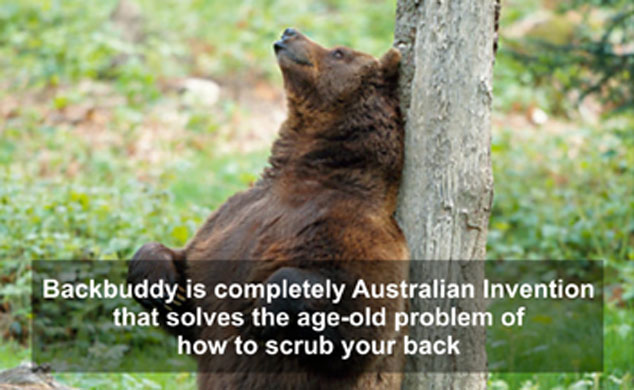 Since time immemorial scrubbing own our backs has been a problem, and not just for humans. The human body isn't designed to reach its own back. We simply don't have the leverage to reach every point of contact.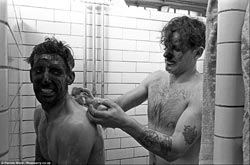 Back Buddy was originally developed as a response to the frustration of a Mt Isa mine-worker who was covered in grime at the end of every hot and tiring shift. Underground coal miners have been facing this issue for centuries, and, like them, the miner found it impossible to scrub the dirty mixture of sweat and oil from his back. None of the traditional methods worked. Then the Back Buddy was invented, and at last he could go home with a completely clean body.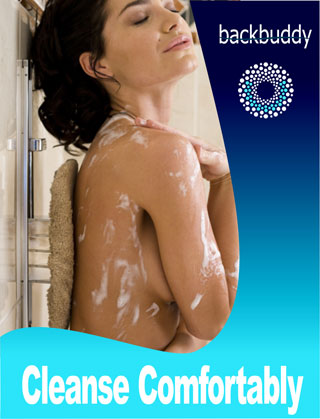 It didn't take much time for the developers to realise the Back Buddy made it possible for anyone, anywhere to scrub their backs even when they were on their own. The Back Buddy particularly benefits senior citizens and people with disabilities.
Functional and stylish, the Australian designed Back Buddy is a unique shower- fitted back cleanser that lets you scrub, exfoliate and pamper those impossible to reach spots on your back. For a full massage and cleanse, you simply rotate your back against the Back buddy, and its special dual-sided surface does the rest.
Back Buddy is child's play to install. It easily adjusted to suit a variety of shapes and sizes, and will give you the best showering experience you've had in a very long time.