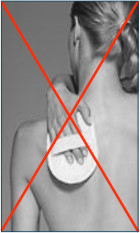 Gone are the days when you had to strain your hand using a rough back scrubber to perfectly clean your back. You no longer have to use less efficient tools such as a back massage cane to relieve pain on your back after a tiresome day at work. Back buddy is the perfect tool for all your back cleaning and massaging problems. It is a massaging tool developed with different features for the efficient cleaning and massaging of the back. It is fixed in the shower room wall and used when taking a shower. It has a back scrubber where fabrics of different smoothness can be placed on. The height of this tool can easily be adjusted depending on the height of the person who wants to use the tool. Having this massaging tool in your bathroom comes with numerous benefits.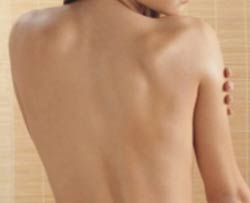 Most people love to take a shower during the evenings after work. By this time of the day, most people have back aches and pains from the stresses of work. It is expensive to enroll at a spa for you to have a daily evening massage to ease off the stresses of work. A warm bath accompanied by a good massage tends to relieve the pain and relaxes the mind. This tool perfectly massages your back as you enjoy your bath reliving back pain and improving blood flow in the muscles. A good daily back massage helps in prevention of diseases such as arthritis and rheumatism. It reduces headaches and joint pains.
Back buddy helps in cleaning and exfoliation of the back skin while taking a shower. The skin is a vital organ in the excretion of toxins from the body. Toxins are excreted through sweat from the sweat pores found on the skin. If the skin is not cleaned well, their will be clogging of the sweat pores due to accumulation of toxins and dead skin cells. This will reduce the efficiency of the detoxification process by the skin. As a result, the will be poor circulation of the blood due to high level of toxins.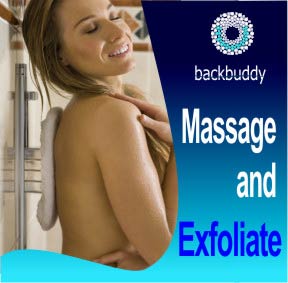 Good skin cleaning and massaging helps in reduction of skin problems such as boils, skin sores and acne. Most of troubling skin ailments being experienced today is as a result of poor cleaning of the skin. Poor cleaning of the skin makes it hard for the body to get rid of toxins. This results in accumulation of toxins on specific points under the skin which combines with stored fat leading to development of boils and acne. When this boils are punctured, they may lead to ugly skin sores. For you to clear these skin ailments, you have to spend a lot of money on medication. These are unnecessary expenses that can be avoided through proper cleaning of the skin. For you to have clean back skin, you need to install this tool in your shower room.
Cleaning the back using your hands is not easy. You have to have a proper back massaging tool to ensure your back skin is clean and the muscles are relaxed. Back buddy is the right tool for you. It helps keep your back skin smooth and vibrant.
Article by Jade-ScyLifestyle